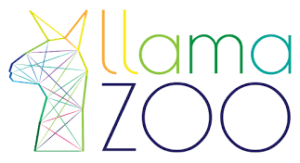 Our Tectorian of the Week is: LlamaZOO Interactive!
LlamaZOO release a production reel this week highlighting their incredible projects from 2017/17. These include: 
Smart Shores: Helps community risk management visualize shorelines and potential areas of water flooding
EasyAnatomy EdTech Platform: Facilitates the distribution of complex 3D educational content, includes functionality for exploring, dissecting, layering, and fading content, as well as adding custom notes, creating annotations, and 3D positional bookmarks all stored on the cloud
Jetson MR/VR: The worlds first VR cadaver dissection tool, allows for the exploration of the entire EasyAnatomy canine anatomy systems with room scale spatial inputs
Mine Life VR: Developed for Teck Resources, allows for stakeholders to visualize the 50 years of mine planning data which goes into an open pit mine.