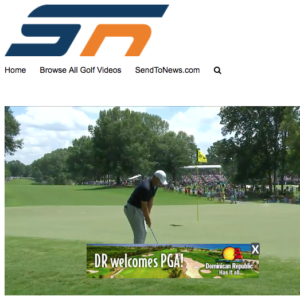 Our Tectorian of the Week is: SportstoNews!
Local tech company, SendtoNews (STN), just launched SportstoNews.com, a full service sports page hosting service, giving publishers a rich and engaging golf news site, entirely automated, curated and monetized by STN.
SportstoNews.com provides publishers with a dedicated golf vertical site that is customized to their own site's look and feel and is constantly updated with the latest content from STN's video library as well as editorial articles. The page is made available free of charge to the publisher with their domain placed in the URL. STN monetizes the sites with a share going to the linking publisher.
This is an incredible addition to STN's already impressive portfolio and we congratulate them on this accomplishment! Click here to read the full press release.