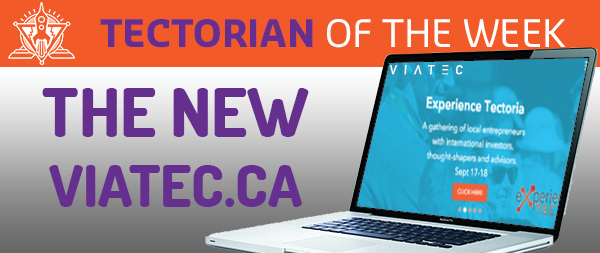 In the past, summer has been a fairly low-key time for the team at VIATEC, but this year we've had our heads down, working at lightning speed… and perfecting our computer-glow tan at the same time.
The transluscent appearance of VIATEC staff is the result of having a number of projects on the go; the biggest of which has been the NEW viatec.ca which launched one week ago today.  
In order to stay true to who we represent, VIATEC hired a local tech company to build our new site from scratch. Despite the fact that Silkstart has been onboarding for the past year, VIATEC is the first organization to use:
Computed membership plans on the front-end

A free subscriber plan

Silkstart's new, premium website theme

Silkstart's custom Job Board and,

A custom "join" page.
Beyond the look and feel, we've made serious changes to how it all works. Members will now have more control over everything they want to post: from jobs, to news releases, to events. The site is MUCH faster and we built it with the intention of helping your whole team really connect with what VIATEC offers.
WHAT'S NEW

More member control (faster and easier to post, edit and/or archive)

More complete explanations of what VIATEC offers its members

Better event registration, reminders and automatic discounts based on member types

A living SAAS platform (powered by

SilkStart

) that will provide ongoing improvements and feature additions

More member benefits including free or discounted meeting and event space at

Fort Tectoria

Two new member levels for companies that really want to support the tech sector and up their profile: Corporate Partner and Community Builder.

Have a look here

The new job board gives users much more control over posts, plus we added an archive so you can more easily pull up old postings to edit rather than starting from scratch or cutting and pasting.

We can't reveal much just yet but we are in final negotiations with a partner that would expand the reach of job postings to a qualified audience and when we get it done, it will be included with all job postings on VIATEC.ca
WHY THE CHANGE?
The "old" viatec.ca was exactly what our members needed… in 2009. But times change quickly, along with website best practices and VIATEC as a whole. In 2009, VIATEC had a small office at the Vancouver Island Technology Park and a team of 4. After moving to Douglas and Hillside in 2012 and starting the Accelerator Program, VIATEC now has a team of 12, OWNS a newly renovated heritage building and cafe at 777 Fort Street, and rents out office and event space on top of all the services we've always offered (plus a few more). The old viatec.ca no longer represented who we are or what our members were in need of.
We normally don't feature ourselves as Tectorian of the Week, but we are just so damn proud of this new site! Check it out and if you have any feedback or suggestions please contact info@viatec.ca.