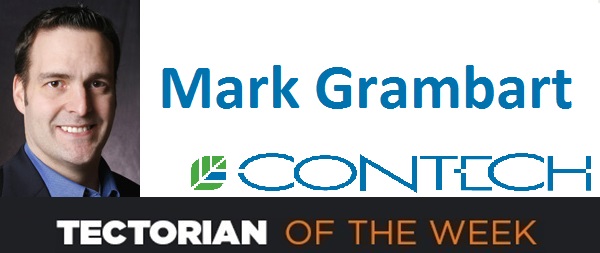 Mark Grambart and the team at Contech are our Tectorians of the Week.
Working with researchers from Simon Fraser University, Mark Grambart and the folks at Contech may have found a solution to the plague of bedbugs that gathered momentum in North America over the past twenty years.
Contech, a member of the VIATeC 25 is a long-time supporter of Greater Victoria's tech community, and the company based just above Fisherman's Wharf has been working with the researchers to develop a set of chemical attractants, or pheromones, that lure the bedbugs into traps, and keep them there.
In December 2014, after a series of successful trials in bedbug-infested apartments in Metro Vancouver, they have published their research, "Bedbug aggregation pheromone finally identified in Angewandte Chemie, a leading general chemistry journal.
This trap will help landlords, tenants, and pest-control professionals determine whether premises have a bedbug problem so that they can treat it quickly. It will also be useful for monitoring the treatment's effectiveness
Over the last two decades the common bedbug (Cimex lectularius), once thought eradicated in industrialized countries, has reappeared as a global scourge. These nasty insects are infesting not just low-income housing but also expensive hotels, apartments and public venues such as stores, movie theatres, libraries and even public transit.
And while these blood-sucking pests were previously not considered a carrier of disease, scientists have recently discovered they can transmit the pathogen that causes Chagas disease, which is prevalent in Central and South America. Yet, until now, tools for detecting and monitoring these pests have been expensive and technically challenging to use.
Bedbugs have proven to be a pest in many places all over the world that's hard to eradicate. So it's good to see that a Tectoria company is playing a key role potentially solving a problem experienced by millions of people.
Thanks Mark!
In 2004 Mark Grambart joined Contech as an investor and as the CEO. The UVic engineering grad came back to Tectoria after roles with Mercedes-Benz and JM Huber in Germany, South Africa, Switzerland, and the United States.