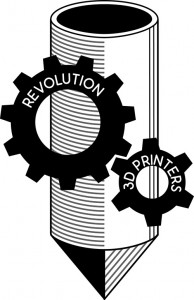 Our Tectorian of the Week is: Revolution 3D Printers!
Revolution 3D Printers (R3DP) is a Canadian manufacturing and R&D company that manufactures 3D printers, with a focus on technologically innovative product development. They provide their customers with a complete 3D printing solution.
R3DP is hosting a 3D Printing Workshop TONIGHT from 4pm to 7pm in Sidney. This is a great event to create something special for your significant other, yourself, or simply watch their Infinity 3D printers in action! Click here for details.
You can also find them at the upcoming Discover Tectoria tech expo on Feb 19th at the Crystal Garden in the Startup Alley. This event will feature a tech tradeshow, Video Game Lounge, Research District, Science Shows, robots, flying drones and food trucks. Free for students and their parents!
Congrats Revolution 3D Printers, keep on making cool stuff!