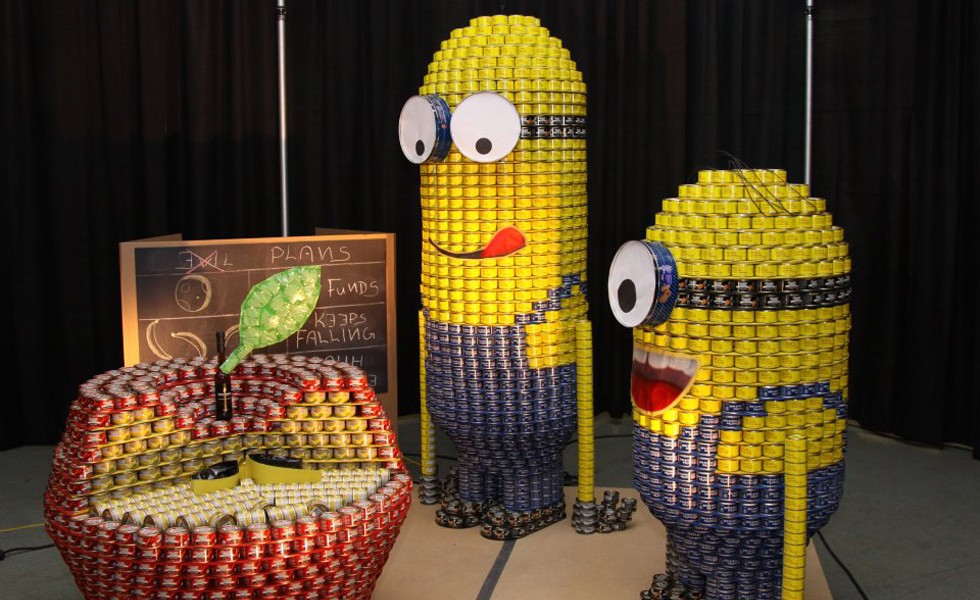 Food Bank Challenge Participants: Sign Up for Canstruction, Receive Bonus Points! (bonus points only apply to FBC participants)
If you and your company have enjoyed competing in the 2015 VIATeC Food Bank Challenge in February, another awesome opportunity to give back to your community is around the corner.
From May 1st to May 11th, 2015 the Dahlia Society will be hosting a Canstruction event at Mayfair Mall. Just like the VIATeC Foodbank Challenge, all food and funds raised will go to support The Mustard Seed.
Note: Canstruction is open to anyone and everyone in Victoria – you don't have to be a tech company, VIATeC member or Food Bank Challenge participant to participate in Canstruction. They are looking forward to your support!

The deadline for Victoria companies & teams to sign up for Canstruction 2015 is coming up at the end of February (learn more about Canstruction in Victoria here).
VIATeC Food Bank Challenge companies who sign up for Canstruction are eligible to receive extra points.
---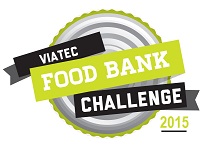 2015 VIATeC Foodbank Challenge Update

Devan McCannel reports:

Week 1 of the challenge saw a very close race between Red Brick Media and RevenueWire.  Red Brick Media came out slightly ahead, with both companies raising over $2,000 in cash.

In Week 2 ParetoLogic built on their momentum from a solid Week 1 effort, earning the most points of any company for the week.  ParetoLogic's score has been further boosted by the Bonus Points awarded to them for their relentless recruitment efforts.

As for February 16th, at the halfway point of the challenge, the top 3 companies overall are RevenueWire, Red Brick Media and ParetoLogic, in that order.
---
 What is Canstruction?
Canstruction is a unique charity that hosts competitions, exhibitions and events showcasing colossal structures made entirely out of full cans of food.
After the structures are built, the creations go on display to the public as a giant art exhibition. At the end of the event, all food is donated to local hunger relief organizations.
The Canstruction project has helped raise over 21 million pounds of food since 1992 through events held annually in over 150 cities around the world.
Canstruction is hosted locally by the Dahlia Society, a non-profit community society in Victoria B.C. working to end cancer and hunger by hosting unique events and supporting local initiatives.
The Dahlia Society's 2014 Canstruction event brought in over 29,000 cans worth over $47,000, $1,000 in cash donations.
The 30,569 lbs. of cans donated in Victoria in 2014 helped create 36,683 meals, and lasted for three and a half months before the last can was opened.
Sign Up Your Team to Compete in Canstruction Victoria – May 1st to May 11th
Local companies and teams (including VIATeC Food Bank Teams) are invited to participate in Canstruction 2015 from May 1st to May 11th at Mayfair Mall.
Each team is required to have an architect, engineer, landscape architect, graphic designer, or other designated design professional. The rest of each team is made up of people like you, from the local community, who want to support the fight against hunger.
FAQ's are here, and the signup page is here.
Important Dates
May 1st and 2nd, 2015 -Build Days
May 2nd  – Judging Day
May 3rd through May 11th during mall hours- Public Viewing
May 11th, 2015- Teardown