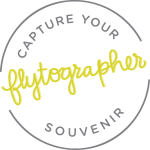 Our Tectorian of the Week is: Flytographer!
Flytographer turns three today and we can't believe the amount of success they've had in such a short period of time. In the past year alone they were on an episode of the Dragons' Den (making the tough decision of turning down a deal), and they scored an incredible GLOBAL contract with the Fairmont line of hotels.
Most recently, the queen of 'favourite things', Oprah, named Flytographer an 'ingenious travel hack' on oprah.com!
Tectoria can't wait to see what the future holds for this local startup success story.
Happy birthday Flytographer, have a blast this weekend! We assume you'll capture it all on film 🙂