Our Tectorian of the Week is: Echosec!
Have you heard of location-based searching? Have you seen something like this below?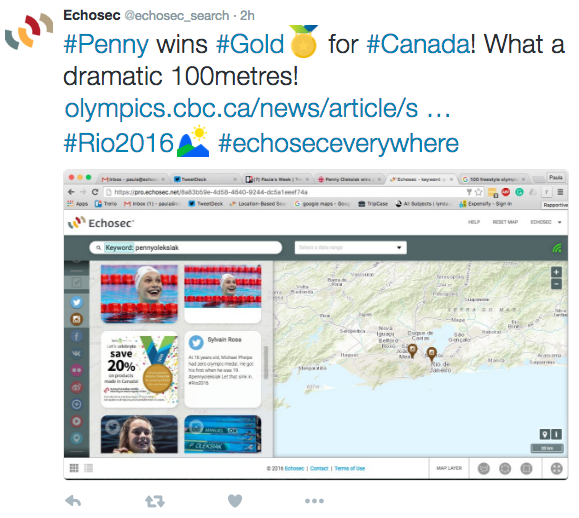 Echosec puts social media on the map so you can discover a new view of your world. The made-in-Victoria technology hunts for media that has been geo-tagged and is offered by open web servers, going beyond commonly used search tools to enable anyone to capture, curate, manage, process and visualize data in an entirely new way. This is especially useful during the Summer Olympics!
In a nutshell, Echosec combines geo-tagged location data with social media feeds to learn just about anything about anyone online: where you live, where you work, what time you go to work, and possibly even what you were doing at work if you happened to be logged in to any number of popular social networks.
Echosec aggregates all this information in a single search.
Try the Echosec public app here.
And a BIG congrats to Echosec for winning a Stevie International Business Award!