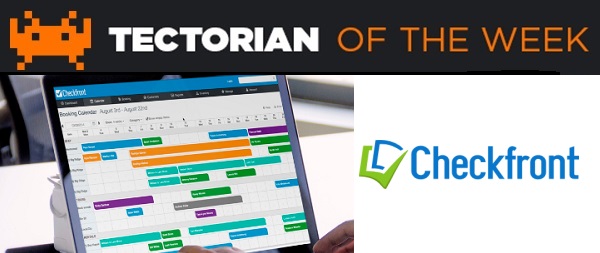 Our Tectorian of the week is Checkfront, a local software startup that  has just secured $1 million in investment funding.
RevenueWire alumnus Jason Morehouse serves as CEO of this SaaS startup that is aimed at taking the hassle out of managing bookings and reservations online.
Morehouse co-founded Checkfront with Grant Jurgeneit in 2010 and the pair has never looked back.
Thanks to the vision and hard work of Jason, Grant and their team, Checkfront has grown to become a powerful cloud-based booking management application and e-commerce platform. The online service is designed specifically for schedule-based businesses that need to manage activity, tours, accommodation, events and rentals.
Checkfront has processed over US$350 million in online bookings in just the past twelve months.
The Victoria startup has also seen a blistering 100% revenue growth year-over-year since launching in 2010.
Victoria's tech ecosystem reaches critical mass
While securing $1 million in financing is truly something that should be celebrated, Checkfront's success is just another example of the critical mass that is developing in Victoria's tech sector.
Just as local adtech company Pretio was able to compete with competitors from outside Victoria to purchase Tap-for-Tap, Checkfront caught the eye of local investors and successful veterans of the startup trenches.
Financing was lead by well-known Tectorian Rasool Rayani and includes a local group of angel investors and successful entrepreneurs who are dedicated to helping grow Victoria's tech community.
Checkfront, which was named VIATeC's Emerging Technology Company of the Year in 2011 says it plans to use the funds to accelerate its rapid growth, pursue strategic partnerships and grow the team.
Victoria's tech industry is blooming with new jobs. The ongoing success of Checkfront, combined with the trust of its newest investors is one reason why.