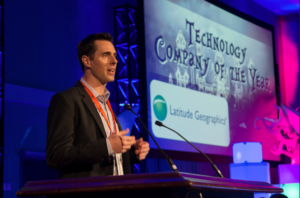 Our Tectorian of the Week is: Latitude Geographics!
Battery Ventures, a global technology-focused investment firm, announced on Tuesday that it has made a significant investment in Victoria-based Latitude Geographics! Specific terms of the deal were not disclosed.
Latitude develops software called Geocortex that helps customers maximize the potential of their investment in web mapping technology made by Esri, the world leader in GIS whose software is the most powerful mapping and spatial data analytics technology available. Latitude's business centers on government customers, as well as industry sectors like energy and public safety, and is focused on making it as easy as possible for organizations to deliver mapping and GIS technology to their end users. The company was founded in 1999.
"We are extremely excited to partner with Battery, a firm with a long history of helping software firms like Latitude reach their potential," said Steven Myhill-Jones, Latitude's CEO. "Additionally, I think Battery's interest in the mapping/GIS space through its investment in fellow-Esri partner AED-SICAD in Germany demonstrates the firm's long-term strategic commitment to the GIS market. Battery's resources and expertise will help us grow and expand Latitude even more internationally; we look forward to working with their team."
Congratulations to the entire Latitude team!
Source: BusinessInsider.com