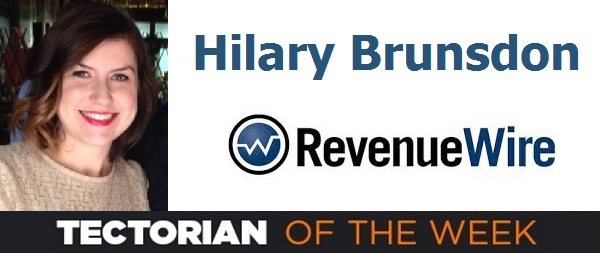 RevenueWire's Hilary Brunsdon is our Tectorian of the Week.
Why Hilary, and why now?
For one thing the RevenueWire team rose to the occasion in February when they raised food and donations for the VIATeC Food Bank Challenge.
We'll be announcing the results – and the winning teams – next week.
But this massive community initiative can already be counted as a success.
The Mustard Seed struggles to meet demands after the holiday season, so this year we moved the challenge to the time of year when it is needed most, and the participants stepped up and meet the challenge!
It's people like Hilary and her fellow Tectorians at RevenueWire that have helped transform Victoria's tech sector a true tech community.
Her colleagues at RevenueWire also tell us that Hilary is passionate about what she does, that she loves people and her role as an HR coordinator.
On top of that, Hilary is sincere and easy to approach, and this makes her a great – and fun – colleague to work with. We have noticed all of these qualities in Hilary too, as she is a regular visitor here at Fort Tectoria.
Hilary also is the living proof that you can stay in Victoria and create an awesome career. The Camosun Business & Leadership grad has worked in a number of positions at a bunch of interesting employers before finding her current home at RevenueWire.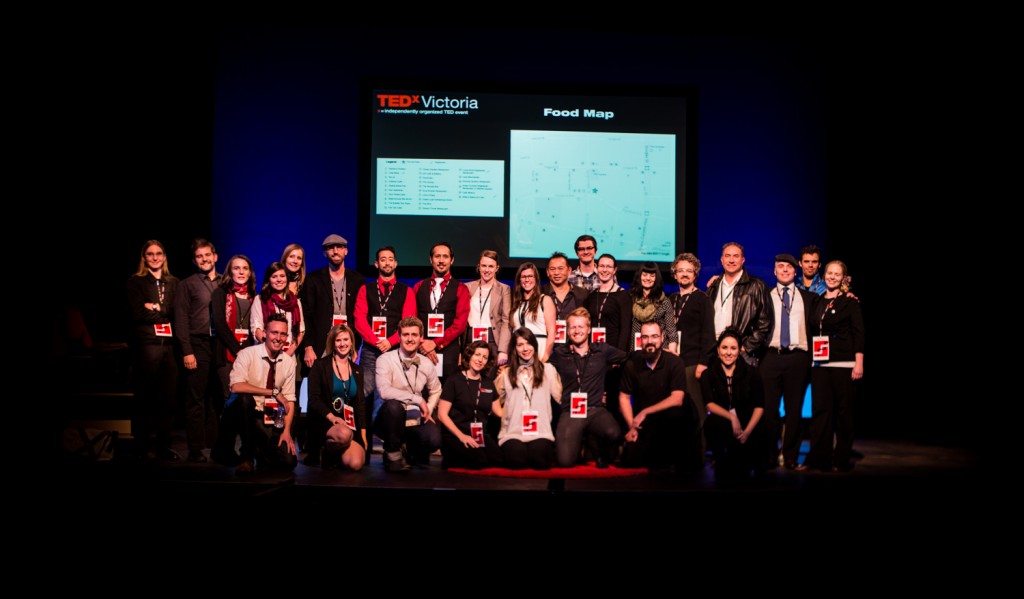 On top of that, Hilary volunteers with TEDx Victoria as human resources coordinator. It's a big job because TEDx Victoria is run entirely by volunteers, and the Victoria organization has grown to become absolutely massive. It's another way the Tectoria community is continuing to evolve.
In 2014 TEDxVictoria also expanded outside the McPherson theatre and into multiple venues in the surrounding area to expand the experience.
Once again, like with RevenueWire it was a team effort that involved a lot of people, and Hilary was part of  that team.
That's why Hilary represents Tectoria to us. She's alway happy to pitch and and make our community a better place.
Like hearing about awesome people like Hilary?
Sign-up for the weekly This Week in Tectoria newsletter!