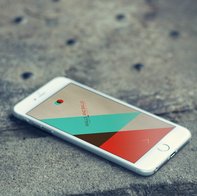 Our Tectorian of the Week is: The Frosty Pop Corps!
The Frosty Pop Corps just became a VIATEC Member AND they just launched their new game Walls & Balls! That's a pretty good week if you ask us.
Their game is a golf-pinball-pong hybrid with a Swiss design aesthetic, available only on the Apple App Store. This is The Frosty Pop Corps's 10th feature on the App Store, and the first from their new home in Victoria, BC.
"It's exciting to be living in such a vibrant gaming community here in Victoria, " said founder Faisal Sethi. "Although I am new on the scene, at some point I hope to represent the Victoria gaming community on a global level with same creative reputation as Kano Apps, Tiny Mob, Codename, and many, many others."
Walls & Balls can be downloaded at: https://itunes.apple.com/ca/app/walls-balls/id1083708143