Our Tectorians of the Week are: Father and son duo, Colin and Noah How!
You might know Colin How as the Chair of VIATEC's Board, past Executive in Residence for VIATEC's Accelerator program, Managing Partner of How Creative or bass player for the elusive "Long Shadows".
Well, did you know him and his 16 year old son are also quite the hikers? They're trekking through Peru at this very moment!
Colin and Noah managed to climb the impressive Machu Picchu in the Andes Mountains. They even brought a vintage VIATeC water bottle with them and snapped a few pictures, one at 4200m above sea level!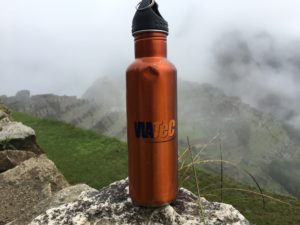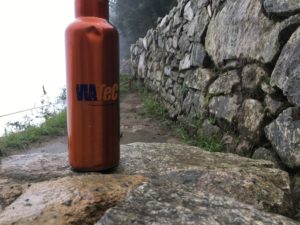 Just a few months ago we had another Tectorian take their Tectoria poncho from Rifflandia with them as they hiked through the very same spot!

There seems to be a trend starting and we're digging it :). Still have your VIATEC Killer Whale? Take that baby on your next trip and send the pictures to tectoria@viatec.ca.
Thanks for representing Tectoria, all over the world!