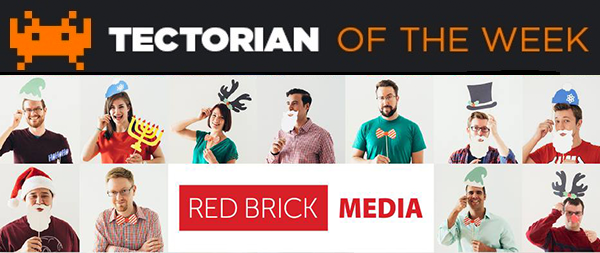 They're zany and creative, they jump into the cold waters of the Gorge and organize arm wrestling competitions to raise money for the VIATEC Food Bank Challenge, and they just happen to be one of Victoria's fastest growing tech start-ups.
Red Brick Media focuses on innovative software development and advertising in the heart of downtown Victoria, and they have a blast doing it.
They are your one-stop-shop to simplify and scale. Their technology (web-based apps and downloadable programs), are built and managed in house with a mandate to eliminate clutter with cutting edge solutions. They bring intuitive products to users for a seamless browsing experience.
Red Brick Media worked with a Ph.D to create an advanced algorithm that determines the best advertising offers to show their users – processing millions of permutations in just a few seconds. They also built a geo-redirect, so their users can decide where they want specific offers to be sent. All of this means less wasted impressions and more time to relax.
Starting as a company of two in 2011, Red Brick Media now has over 36 employees in four different offices and is owned and operated by Victoria locals and UVic Alumni. They are constantly hiring and make an effort to adopt co-op students into their happy work-fam.
They recently earned 2nd place in the VIATEC Food Bank Challenge for Greatest per Employee Contributor and they took home the "Freddy" robot trophy at last year's VIATEC Technology Awards for Emerging Tech Company of the Year.
Red Brick Media has deep roots in Victoria. This was proved once again with the recent news of Co-Founder Tobyn Sowden investing in local tech company, Checkfront, along with 17 other investors, leaving Checkfront with a nice $1 Million in funding.
Red Brick Media has taken off and there are no signs of them slowing down. One thing's for sure, they seem to always carve out time to give back to the community and work on building strong employee relationships that keep their business so solid.
If you come across this team at a future event, you've been warned NOT to challenge them at a Smirnoff Ice chugging contest… you'll lose…