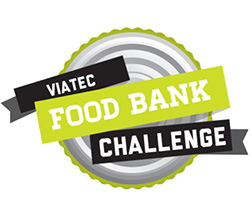 Our Tectorians of the Week are our challenge participants! (so far):
GlobalWide Media, RevenueWire, GenoLogics, Beanstream, RingPartner, Victoria Flying Club, Tourism Victoria, Carmanah Technologies Corp., Smart Dolphins IT Solutions, Victoria Airport Authority, HP Advanced Solutions, SendtoNews, CUBE Global Storage, FTS (Forest Technology Systems), StarFish Medical, AXYS Technologies and Flytographer!
These confident companies are the first to step up to the VIATEC Food Bank Challenge which runs from Nov 7th to Dec 2nd. There was no hesitation in signing up, and they're all ready to come out on top with their cash and food donations for the Mustard Seed Food Bank!
There's still time to sign up and be included in this list of amazing Victoria-based companies, boost your team morale and help us achieve our $100,000 goal!
Click here for all the details and contact engage@viatec.ca to accept the challenge.
#VIATECFoodBankChallenge